Coordinate the use of farm equipment, such as tractors, harvesters, and sprayers. This can help improve efficiency, reduce downtime, and extend the life of farm equipment.
Quickly communicate with others on the farm in case of an emergency, such as an injury or a severe weather event. This can help reduce response times and improve safety on the farm.
Two-way radios can be used to improve communication between farmers, farmhands, and other workers on the farm. This can help coordinate activities, distribute workloads, and ensure that everyone is on the same page.
Improve the efficiency of farm operations by allowing workers to quickly and easily communicate with each other, regardless of their location on the farm. This can help reduce downtime, improve productivity, and increase profitability.
Upgrade your communication system today.
Quick and efficient communication between farmers, farmhands, and other workers, helping to coordinate activities and distribute workloads. Two-way radios are cost-effective and durable, making them ideal for use in farm environments.
Maximize your farm's productivity and safety with two-way radios.
Our Two-Way Radio Partners
Whether you want to design a new two-way communications system, upgrade and scale your current one or just need something fixed.
Contact the IDC team ask about two-way radio for education.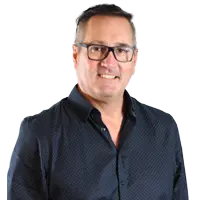 Corporate Account Executive
• Sales & service
• Motorola Authorized
• Hytera Authorized