Two-way radios provide instant communication between individuals or groups, allowing for quick and efficient communication in real-time.
Most two-way radios are designed to be rugged and durable, making them suitable for use in harsh environments.
Instantly communicate with multiple individuals at once to broadcast important messages or coordinate efforts.
With no airtime to worry about, two-way radios are often more cost-effective than other devices, such as mobile phones.
Two-way radios offer a no-compromise, cost-effective solution to support business-critical communication.

Two-way radios are an ideal solution when real-time communication is crucial to business operations. Safety, personnel management, team coordination and project troubleshooting often require robust and easy-to-use communication systems. These systems can be as simple as a few radios for a small team, up to large, scalable networks that connect teams across various buildings and worksites.
IDC Communications has experts with over 25 years experience in the radio communication industry. Our team has provided solutions in many industries such as: retail, agriculture, construction, first response, hospitality, manufacturing and more.
Portable two-way radios offer a no-compromise, cost-effective solution to support business-critical communication. Most commonly associated with public safety and first response, their value extends beyond this segment to include:
• Construction sites
• Manufacturing shop floors
• Retail stores
• Warehouses
• Hospitality & Events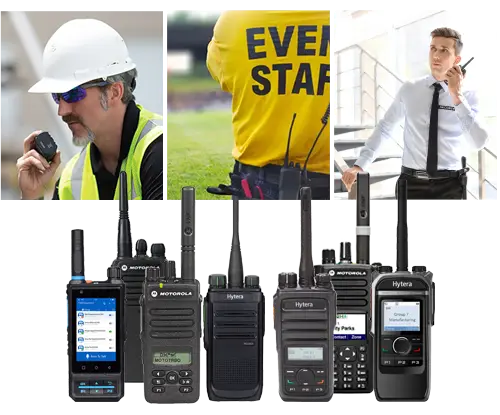 Two-way mobile radios are in-vehicle solutions designed to keep people connected to their team. Workers doing road repairs, technicians repairing electrical lines or security personnel patrolling parking lots. Keep teams connected, no matter how dispersed they are.
• Trucking
• Construction vehicles
• Fleet vehicles
• First response vehicles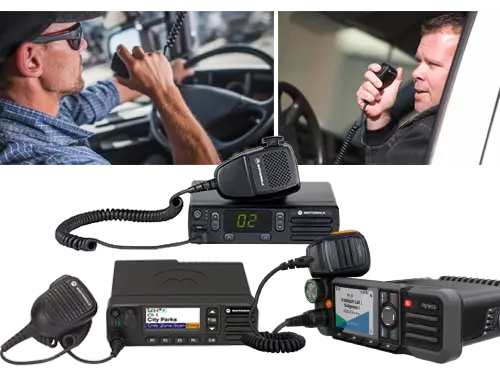 Keeping your team connected requires uninterrupted radio coverage. IDC Communications offers complete two-way radio solutions to maximize the performance of your system. Extend the range of your network, through dead zones and across remote locations to help ensure clarity, reliability and security.
We offer the planning and installation of scalable solutions that maximize functionality and extend coverage.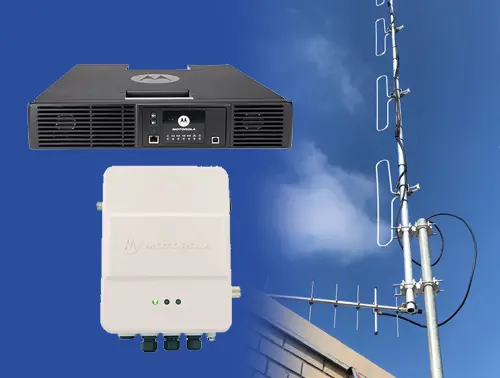 Our Two-Way Radio Partners
Whether you want to design a new two-way communications system, upgrade and scale your current one or just need something fixed.
Contact the IDC team and have your system running at peak performance.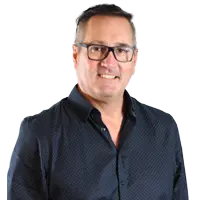 Corporate Account Executive
• Sales & service
• Motorola Authorized
• Hytera Authorized