SCHOOLS & CHILD CARE CENTRES
Two-way radios can be used to quickly communicate with school administrators, teachers, and security personnel in case of an emergency, such as a school lockdown, medical emergency, or weather-related event.
Improve coordination between teachers and staff during school events, such as field trips, sports games, and school assemblies. Ensure that everyone is on the same page and that the event runs smoothly.
Allow for instant communication, eliminating the need for phone tag or waiting for email replies. This can help improve productivity and efficiency in a school setting.
More cost-effective than cell phones, especially for larger schools or school districts. Radios require no monthly fees and are more durable than cell phones, which can be easily damaged or lost.
Upgrade your school's communication system today.
Two-way radio for education enhances safety and efficiency.  These devices allow for quick communication between school administrators, teachers, and security personnel during emergencies or school events. They're also cost-effective and more durable than cell phones. A system can be as little as two radios or you can outfit your entire team. You can simply add more radios as you grow or when find a need to add more members to the communication team. 
Admin staff, educators, drivers and volunteers can all communicate together to ensure your facility operates safely and efficiently. 
Our Two-Way Radio Partners
Whether you want to design a new two-way communications system, upgrade and scale your current one or just need something fixed.
Contact the IDC team ask about two-way radio for education.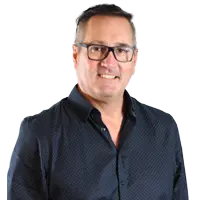 Corporate Account Executive
• Sales & service
• Motorola Authorized
• Hytera Authorized