No more loud announcements over a PA system. With the ability to communicate efficiently, store employees can better assist customers in a timely manner. This can help to improve overall customer satisfaction and loyalty.
Two-way radios allow store employees to communicate with each other quickly and efficiently. This can be especially helpful during busy times, such as during sales or when dealing with a high volume of customers.
By using two-way radios, store employees can quickly and easily coordinate tasks, such as restocking shelves, moving merchandise, or assisting customers. This can help to increase overall efficiency and productivity within the store.
A cost-effective solution compared to other forms of communication, such as mobile phones or pagers. A longer battery life than mobile phones, means they can be used for longer periods of time without needing to be recharged.
Keep your customers coming back again and again. Two-way radios can help to improve communication, efficiency, customer service, safety, and security within retail stores.
Improve your retail operations today.
Our Two-Way Radio Partners
Whether you want to design a new two-way communications system, upgrade and scale your current one or just need something fixed.
Contact the IDC team ask about two-way radio for education.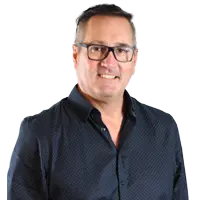 Corporate Account Executive
• Sales & service
• Motorola Authorized
• Hytera Authorized