Improve communication between drivers, dispatchers, and other personnel in the transportation industry. This can help coordinate activities, manage schedules, and ensure that everyone is on the same page.
Two-way radios can be used to quickly communicate with others in the transportation industry in case of an emergency, such as an accident or a breakdown. This can help reduce response times and improve safety on the road.
Improve the efficiency of transportation operations by allowing drivers to quickly and easily communicate with dispatchers and other personnel. This can help reduce downtime, improve productivity, and increase profitability.
Improve customer service in the transportation industry, allowing drivers to quickly respond to customer inquiries or concerns.


Upgrade your communication system today.
Two-way radios can help transportation companies comply with safety regulations and standards that require effective communication between drivers and dispatchers.
They can be more cost-effective than cell phones, especially in areas with poor cellular coverage. Radios require no monthly fees and are more durable than cell phones, which can be easily damaged in transportation environments.
Our Two-Way Radio Partners
Whether you want to design a new two-way communications system, upgrade and scale your current one or just need something fixed.
Contact the IDC team ask about two-way radio for education.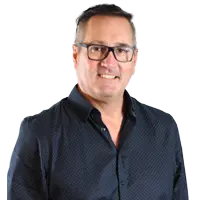 Corporate Account Executive
• Sales & service
• Motorola Authorized
• Hytera Authorized