Two-way radios allow event organizers and staff to communicate with each other quickly and easily, regardless of their location within the event space.
Event staff can coordinate their efforts and work as a team, ensuring that tasks are completed promptly and efficiently. This can help to improve overall productivity and ensure that the event runs smoothly.
Enhanced Safety
and Security
Quickly alert event security or management of any safety or security issues that may arise, such as a medical emergency or suspicious behavior. This can help to ensure the safety and security of event attendees.
A flexible communication solution that is not tied to any specific location, allowing event staff to move around the event space while staying connected to their team.
Ensure your event runs safely and smoothly.
Efficient communication with two-way radios can help to increase overall efficiency and productivity in event management. Compared to using mobile phones, two-way radios offer instant communication, a dedicated network and long battery life. They work when you need them to.
WE OFFER SHORT-TERM RENTALS FOR SEASONAL EVENTS
Our Two-Way Radio Partners
Whether you want to design a new two-way communications system, upgrade and scale your current one or just need something fixed.
Contact the IDC team ask about two-way radio for education.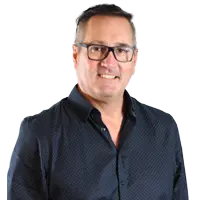 Corporate Account Executive
• Sales & service
• Motorola Authorized
• Hytera Authorized